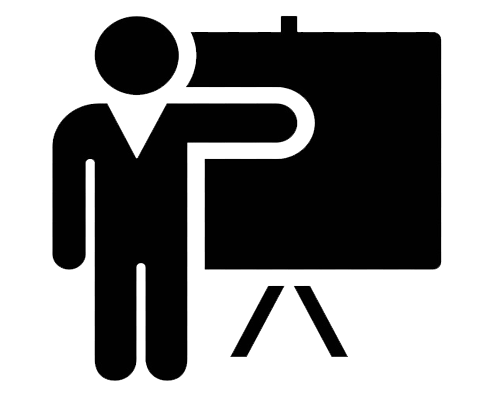 Cost Reduction at Operational Level for Achievers
Why do you need to earn the Cost Reduction at Operational Level for Achievers designation?
Cost and Delivery Period are the two key results which Achievers relentlessly seeks to improve. Regularly Rising Costs, input cost, capacity limit, customer demands, unforeseen problems, bottleneck in operation and non-cooperative workforce makes this formidable task. How to overcome all these obstacles and become a winner, delivering the desired result?
The Cost Reduction at Operational Level for Achievers Program/Designation?
KnoWerX and DeltaEta have designed this 2-day workshop to bring you tested and proven ways to achieve this objective and ensure the longevity of the enterprise.
At KnoWerX Education Pvt. Ltd, our emphasis is improving your profits by cost reduction at operational level. We also train on Inventory Management, Demand planning, Forecasting, and S&OP methods and processes that will have an immediate impact on your company baseline. At DeltaElta we aim to 'Change Efficiency' of the company by helping you to Increase the Output value and reduce the Input Values. Delta and Elta, Greek alphabets, are used to denote 'Change & Efficiency' respectively.
The course helps companies to increase their bottom line by focusing on cost reduction and elimination at the operational level.

Empowers achievers who contribute directly to the P and L of the company and have the authority to effect change in their work domain.

Master the variables that can be changed and the indirect actions that act as Influencers. Turn a non- cooperative and sceptical workforce into a willing group.
Cost Reduction at Operational Level for Achievers education is essential for?
Factory manager

Operations manager

Production manager

PPC manager

Stores and inventory manager

Heads of departments

Purchase manager

Cost accountants

Financial planners

Asset controller

Utility section heads

Logistics heads

Innovation and development section heads

Maintenance managers

GM/DGM/AGM
Awards
Each individual will gain 8 points for CPIM, CSCP or CLTD certification maintenance
A certificate of participation is awarded by KnoWerX-APICS Premier Channel Partner after successful completion of course.
TOPICS COVERED IN THE WORKSHOP
Session 1: Fundamentals of cost reduction and operational level…60min Introduce Cost Reduction at Operational level, its advantage and role in improving competitiveness. How to change efficiency of operations?
Session 2: Fundamental of constrain elimination…60min Bottlenecks are worrisome as the usual way to overcome is by expansion. Let's find other ways
Session 3: Variables that influence costs positively and negatively…60min Manufacturing a product or offering a service involves lot of activities and materials. Many factors can be varied to reduce or increase cost. In this session, we see such variables
Session 4: Case Study…75min Group exercise of 4-5, to identify the variables in a painting operation and bring down costs
Session 5: Break Even analysis for departments & how to lower it…45min Achieving breakeven is the starting point for profits in any business. Learn its importance. Learn to calculate breakeven in terms of quantity and time
Session 6: Examples from previous projects….60min Opportunities to reduce costs exist everywhere and many a times are similar. We share such examples to help you kick start
Session 7: Minimise idle Time/SNAP…60min Time is one variable that we cannot buy. Used effectively in a process it can help to reduce fixed costs.
Session 8: Inventory –Rationalise SKU…60min What is stock, how to calculate STR and How to rationalize SKU'S.?
Session 9: Catch them young…60min Start cost reduction from design stage. A group exercise to analyse the cost of an existing product and find ways to reduce the cost.
Session 10: Case study: Expand the capacity of the painting line…45min
Session 11: Case study: Space & cost…60 min Group Exercise to find ways to reduce storage space and costs associated with it in a factory
Session 12: How to obviate resistance and implement…60min Why employees resist change and how to overcome it?