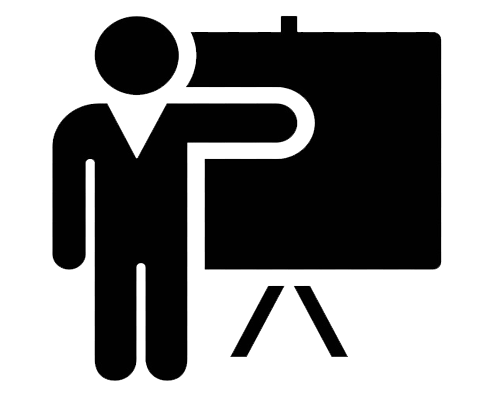 CSCP Certified Supply Chain Professional (CSCP)
Introduction
The Certified Supply Chain Professional is considered the most recognized educational program for operations and supply chain management professionals around the globe and is created to meet the rapidly changing needs of the supply chain industry. It encompasses all the operations throughout the supply chain and distinguishes you as a supply chain expert with highly specialized knowledge and skills. 
Understanding and implementing the latest best practice and trends is the key to success in global supply chain management. The APICS Certified Supply Chain Professional (CSCP) program is the first and only supply chain certification that encompasses the end-to-end global supply chain. APICS CSCP designees gain the skills to effectively manage global supply chain activities that involve suppliers, plants, distributors and customers located around the world.
KnoWerX Education (India) Pvt. Ltd. is offering the APICS CSCP Preparation Course that will expand your supply chain knowledge and prepare you for the APICS Certified Supply Chain Professional (CSCP) certification exam.
Objectives
Get recognized as a global SCM professional, making easy to get jobs in SCM field in USA, Europe, Australia or any part of the world
Increase your chances of clearing the APICS CSCP exam substantially 
Maximize your organization's ERP investments
Benefits
Opportunities – An organisation looking for Supply Chain Management professionals cannot afford to ignore a resume with CSCP, Period.
SCM Knowledge – Whether it is an interview or an internal discussion within your company, CSCP certified professionals are looked upon for guidance and advice.
Trainer
Kumar, Sathya Narayanan
Padliya, Piyush
Sathiyamurthy, Shanmugam
Tulsyan, Ravindra
Venkatachalam, Sekhar
Balasubramanian, Raju
Bendapudi, Viswanadham
Chowdhury
| | | | | | |
| --- | --- | --- | --- | --- | --- |
| CITY | START DATE | END DATE | TRAINING TITLE | DISCOUNT DATE | LAST DATE |
| Online | 04-Jan-20 | 29-Mar-20 | APICS CSCP OL | 06-Dec-19 | 20-Dec-19 |
| Bengaluru | 15-Jan-20 | 19-Jan-20 | APICS CSCP CR | 06-Dec-19 | 20-Dec-19 |
| Mumbai | 05-Feb-20 | 09-Feb-20 | APICS CSCP CR | 03-Jan-20 | 17-Jan-20 |
| Delhi NCR | 19-Feb-20 | 23-Feb-20 | APICS CSCP CR | 17-Jan-20 | 31-Jan-20 |
| Chennai | 11-Mar-20 | 15-Mar-20 | APICS CSCP CR | 07-Feb-20 | 21-Feb-20 |
| Online | 04-Apr-20 | 28-Jun-20 | APICS CSCP OL | 06-Mar-20 | 20-Mar-20 |
| Pune | 08-Apr-20 | 12-Apr-20 | APICS CSCP CR | 06-Mar-20 | 20-Mar-20 |
| Hyderabad | 06-May-20 | 10-May-20 | APICS CSCP CR | 03-Apr-20 | 17-Apr-20 |