KnoWerX Professional Growth Program (PGP)
World Class Trainings We Provide
KnoWerX Education is the ELITE partner of APICS (https://www.apics.org) & Affiliate of Demand Driven Institute (https://www.demanddriveninstitute.com/) providing globally recognized distance learning professional certification programs and on-site / public professional education / course / training programs in areas of Supply Chain Management, Operations Management, Production Management, Demand Planning, Materials Management, Distribution Management, Theory of Constraints (TOC), Supply Chain Operations Reference (SCOR) Framework, Logistics Management and Transportation Management. APICS certifications and endorsement include Certified in Planning And Inventory Management (CPIM), Certified Supply Chain Professional (CSCP), Certified in Logistics, Transportation and Distribution (CLTD) and Supply Chain Operations Reference Professional (SCOR-P). Certifications like Demand Driven Planner (DDP) & Demand Driven Leader (DDL) comes from Demand Driven Institute (DDI). KnoWerX also provides consultancy in the area of supply chain transformation implementation using SCOR framework that elevate supply chain excellence, innovation and resilience.
Possible benefits to individuals include personal development, higher recognition, superior achievement, accelerated career growth, faster placement, higher salary, higher success rate, etc. Business organizations benefit possibly by implementing better processes, best practices, uniform global terminologies, standardized performance measurements / analytics, better ROI on ERP investments, transforming workforce / people skills, better business success, etc. Since 1992, the founders of KnoWerX Education (India) Private Limited (KnoWerX) have been relentlessly working with a vision to be a leader in providing knowledge to run businesses better. The mission of KnoWerX is to empower and recognize individuals and organizations to be successful through life-long learning.
Chairman Message
Ravindra Tulsyan, popularly known as Ravi, is a highly effective change leader and ERP/SCM/business process guru. In his career starting 1982, he has had very wide and deep insight of business problems of more than 150 companies, in India and abroad, in all kinds of manufacturing, distribution and service businesses. He is the pioneer of ERP and business process movement in India.
Testimonials - Happy Clients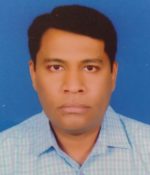 KnoWerX has guided me well with the information, supported and clarified my doubts. The classroom training by Mr. Ravindra Tulsyan was extremely helpful. Mr.Ravindra helped us understand concepts clearly with practical experience. I thank KnoWerX for all the help.
G Ashoka Vardhan Reddy
APICS CLTD 2019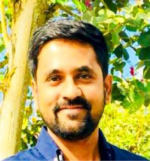 It's been immense pleasure to inform you that I have got CPIM certified. I especially thanks to knowerx team for guiding me throughout from the starting point to pursue mine certification and always act as a facilitator on behalf of APICS to support us. Thanks a lot for your Support!!!
Rahul Gaur
APICS CPIM 2019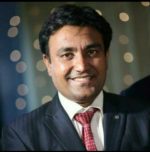 I have long association with KnoWerX (since 2010). When it comes to APICS in India, KnoWerx is synonymous. I successfully appeared for APICS CPIM in 2010 and now APICS CSCP in 2019. The support, Hassle Free Service, Timely Training Sessions and Study Material, personalized follow ups for key milestones during the entire life cycle is the Key attribute for KnoWerX. Special thanks to Ms. Mandira Thakur all the help for resolving all queries and frequent pro active follow ups about the progress. I will recommend KnoWerX to all for all APICS Certification. FIVE STARS
Chaitanya Kulkarni
APICS CPIM 2010 & CSCP 2019