Our Story
It is a long established fact that a reade.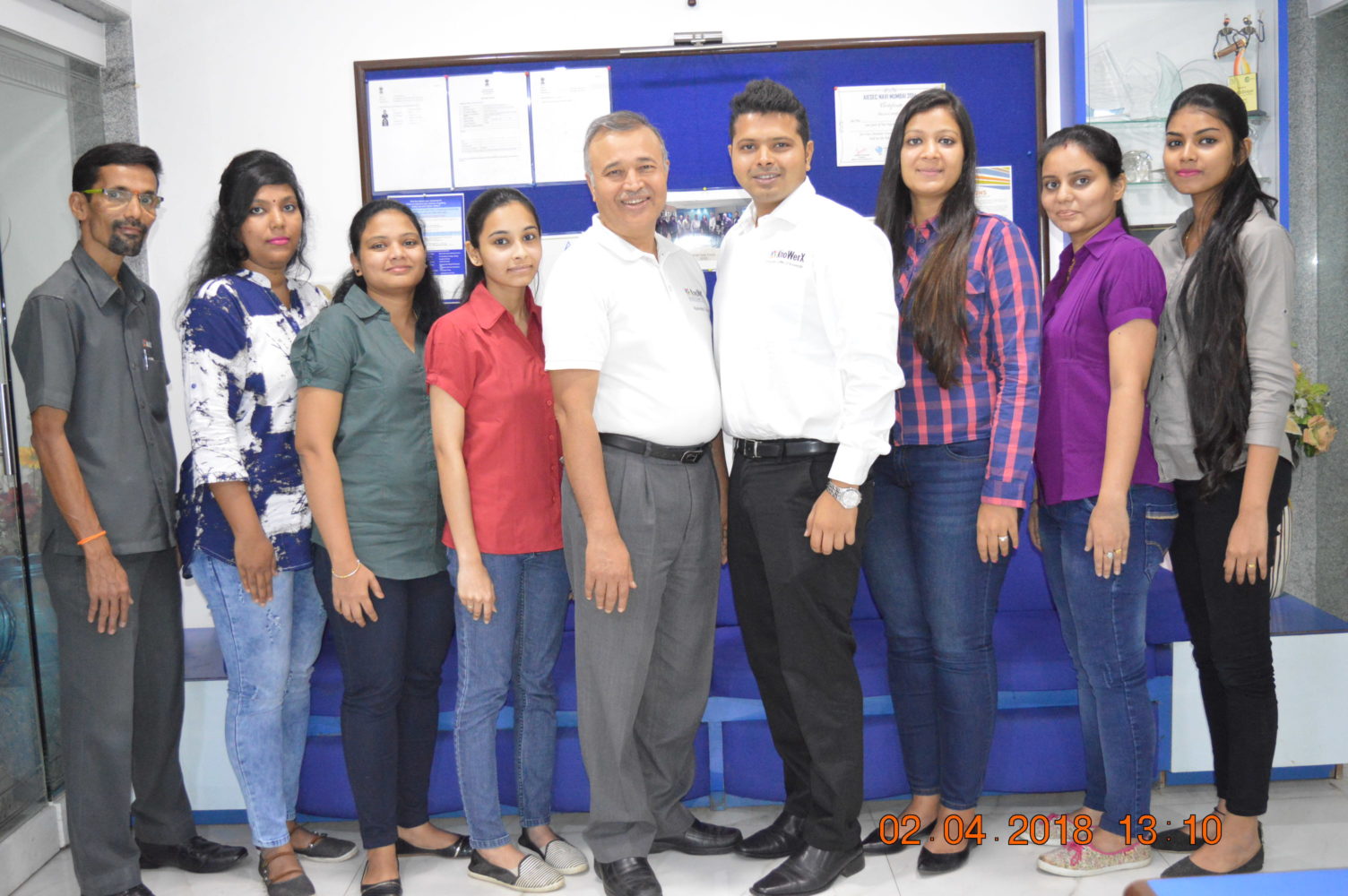 Save
Save
Save
Save
Save
VISION
To be a leader in providing knowledge to run businesses better.
VALUES
Respect for individuals. Total integrity in all dealings. Commitment to highest standard of ethics
MISSION
To empower and recognize individuals and organizations to be successful through life-long learning.
GOALS
To provide an on-demand, efficient, accurate and fast service to individuals. To make APICS certification examinations available to individuals in India with minimum administrative fees. To encourage various institutions all over India to teach APICS certification review courses and make primary reference materials available to individuals
Background
KnoWerX has been established with a vision to be a leader in providing knowledge to run businesses better. It has a mission to empower and recognize individuals and organizations to be successful through life-long learning. The people behind KnoWerX have more than 75 years of collective experience. They are in the education and consultancy field for more than 25 years. They have worked in and consulted and/or trained large companies in India and abroad to build their expertise. KnoWerX is a resource for individuals for best-practices knowledge and certification in respective areas. It is also a resource for organizations for providing training to their employees and using consultancy services. It is also putting its efforts in collecting, sorting, organizing and making available business process knowledge in easy to learn forms.
BENIFITS
The benefits to individuals are better ability to perform, better pay and faster growth. The benefits to organizations are better operational efficiency, more profit, higher growth and better ability to stay ahead than competition. The service providers additionally benefit by improving skills of their employees and having more satisfied customers. More than 12,500 individuals have taken approx. 32,000 certification exams through KnoWerX in India spanning across I.T. companies, consultancy firms, manufacturing companies, distribution companies, logistics service providers, BPO service providers, business schools, and other organizations. More than 100 corporate customers have tapped the knowledge of KnoWerX constantly through various training and consultancy assignments.
Authorized Education Provider
Founded in 1957, APICS (The Association for Operations Management), is a not-for-profit international organization. It offers certification, training and education programs and has a worldwide network of industry professionals. Its aim is to increase workplace performance. KnoWerX Education India Pvt. Ltd., founded in 1992 (previously known as IMRMI) is the premier channel partner of APICS in India. For more information please visit www.apics.org
Ravindra Tulsyan,
CFPIM, CIRM, CSCP, CDDP, SCOR-P, PLS
-Chairman & Chief Mentor
An alumnus of IIT Kanpur, Ravindra Tulsyan is the face of APICS and Supply chain Management in India. He completed his CPIM certification in 1985 from USA. He was impressed with the practical and application oriented knowledge that is useful even to industry. With this motivation and desire to help Indian professionals he started APICS certification in 1992 in India. His book 'How To Eat An Elephant' is one of the best-selling strategy books. He is also known as 'Guru' of ERP in India.
Save
Save
Save
Save
Save
Save
Save
Save
Save
Save
Save
Save
Save
Save
Partial List of Clients
ABB Arab SAE
ABB Ltd
Accenture Services Pvt Ltd
ADC India Communications Ltd
Ador Welding Ltd
Agro Tech Foods Ltd
Ambuja Cements Ltd
Amphenol Interconnect India Pvt Ltd
AnsaldoSTS TransportationSystems I P Ltd
Apollo Tyres Ltd
Aramex International LLC
Areva T&D India Pvt Ltd
Atlas Copco (India) Ltd
Atlas Industrial Equipment Co
BASF India Ltd
Benetton India Pvt Ltd
Birlasoft (India) Ltd
Bonfiglioli Transmissions Pvt Ltd
Bosch Ltd (Formerly MICO Ltd)
C & S Electric Ltd
Cadbury India Ltd
Capgemini Consulting India Pvt Ltd
Carlsberg India Pvt Ltd
Carraro India Ltd
CGN Business Performance Consulting
Chem-Trend Chemicals Company Pvt Ltd
Ciba Middle East WLL
Coalesce Technologies Pvt Ltd
Cryolor Asia Pacific Pvt Ltd
CSC India Pvt Ltd
Daimler India Commercial VehiclesPvt Ltd
E I DuPont India Pvt Ltd
EagleBurgmann India Pvt Ltd
EEL India Pvt Ltd
Emerson Climate Technologies (India) Ltd
Federal Mogul Goetze India Ltd
Firmenich Aromatics Production (I) Pvt L
Flextronics Technologies (India) Pvt Ltd
Freudenberg Gala Household Product P Ltd
Freudenberg Regional Corporate Ctr India
Freudenberg Tsunami Victims
Fujitsu India Pvt Ltd
Gateway Terminals India Pvt Ltd
GATI Ltd
GE India Exports Pvt Ltd
Genpact India
Honeywell Turbo Tech India Pvt Ltd
HPCL-Mittal Energy Ltd
Huntsman International (I) Pvt Ltd
Social Responsibilities
"Deepalaya(46, Institutional Area, D-Block,Janakpuri,India,New Delhi)"
---
"Missionaries of Charity(Head Office 54A,Acharya Jagadish Chandra Bose Road,India,Kolkata)-"
Missionaries of Charity
---
"CRY ? Child Rights and You
(189-A, Anand Estate,Sane Guruji Marg,India,Mumbai)"
---
"Association of People with Disability
(Sector SEZ, Karumathampatty, Annur Rd,India,Coimbatore)."
---
Save
Save
Save
Save
Save